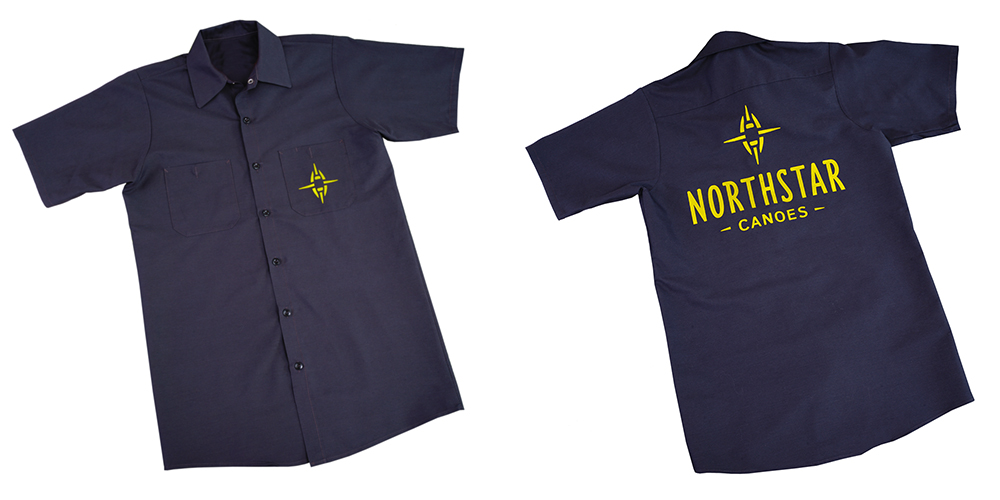 Star Logo Work Shirt
Bob Marshall, the early wilderness advocate and New York socialite, returned from an expedition to find his tuxedo moth eaten. He strategically placed black shoe polish on his underwear to mask the moth damage. Some might have decided it was time for a new tuxedo or perhaps a work shirt?
Gray with metallic gold ink.